T M and Sons Towing and Recovery
Since 2007, T M and Sons Towing and Recovery has proudly provided premiere emergency and non-emergency towing to drivers throughout Colquitt County, GA and beyond. With more than 30 years of experience, we can also deliver roadside assistance that includes lockouts, fuel delivery and more. Call us today for a free estimate!
Towing and Roadside Service in Colquitt County You Can Count On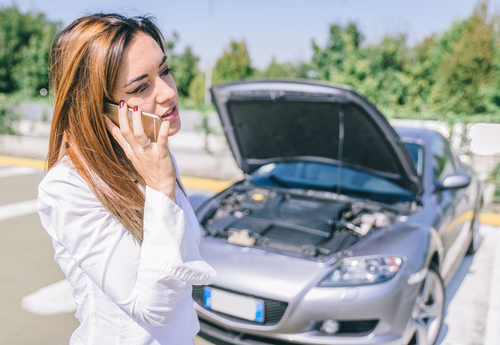 The sight of a tow truck in Colquitt County, GA when you're stranded on the side of the road is a welcome sight indeed! And, if you're calling T M and Sons Towing and Recovery to help tow your vehicle to safety, you won't have to wait long to see relief heading down the road. As the most reliable towing service in the county, we're standing by, ready to help you and your vehicle in your time of need. Whether you need a tow away from a minor accident or you're dealing with a vehicle that's just not drivable, we'll gladly hook it up and tow it away, to wherever you need it brought.
Not every auto issue needs a tow! In addition to non-emergency and insurance-related towing in Colquitt County, GA, we're also your first and only call for roadside services. If you're locked out of your vehicle, out of gas, have a flat tire or just need a jump, feel free to give us a call. We'll make sure we're bringing relief to you, no matter what form it may take. We can even winch you out of a ditch or the mud! Our drivers are all exceptionally experienced when it comes to roadside services, and we always go above and beyond to help our customers. Take a look at just a few more reasons we're the first call for towing and roadside services throughout Colquitt County, GA:
We're fully licensed and insured for your peace of mind.
Our team has more than 30 years of professional towing experience behind them.
We serve all of Colquitt County, GA and beyond, more than 100 miles from our location in Moultrie, GA.
All of our services are priced competitively, to ensure you're getting the most value when you call us.
We offer free estimates on all towing and roadside services for your convenience.
Need a Tow?
Whether you need a quick tow to a local garage or need someone to assist you with a roadside issue, we're ready to answer the call. Contact us today for more information about our services.
Providing towing and roadside assistance in:
Colquitt County, GA
Mitchell County, GA
Worth County, GA
Tift County, GA
Cook County, GA
Brooks County, GA
Thomas County, GA
Moultrie, GA
Funston, GA
Norman Park, GA
Hartsfield, GA
Ellenton, GA
Berlin, GA
Coolidge, GA
Doerun, GA
Pavo, GA
Omega, GA